Read more about each book by clicking on its cover.
Stewards of Splendour: A History of Wildlife and People in British Columbia (Forthcoming in October 2023)
Stewards of Splendour explores the history of wildlife conservation in British Columbia, from pre-contactIndigenous stewardship to the present. Across thirteen richly illustrated chapters, it examines the ways that scientists, Indigenous leaders, hunter-conservationists and naturalists contributed to and contested wildlife management practices in the province. It argues that Canada's western-most province, with its astonishing biodiversity and unusually high proportion of public land, continues to hold the greatest opportunities for wildlife conservation and to risk the greatest losses.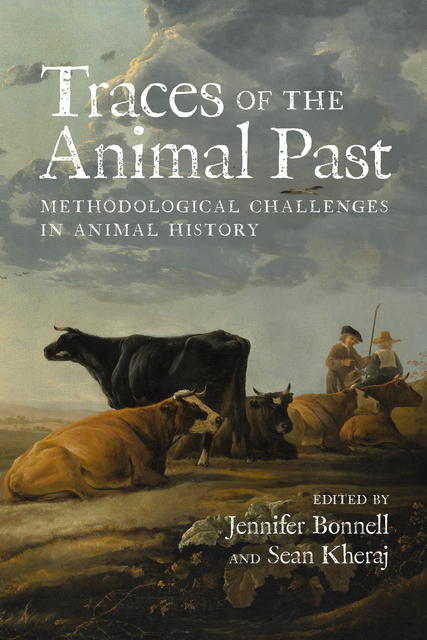 Traces of the Animal Past: Methodological Challenges in Animal History
"Bringing together seventeen original essays by a leading group of international scholars, Traces of the Animal Past showcases the innovative methods historians use to unearth and explain how animals fit into our collective histories. Situating the historian within the narrative, bringing transparency to methodological processes, and reflecting on the processes and procedures of current research, this book presents new approaches and new directions for a maturing field of historical inquiry."
Reclaiming the Don: An Environmental History of Toronto's Don River Valley
"Reclaiming the Don shows how this unruly valley, but paradoxical sliver of paradise, has been geographically and culturally central to the history of Toronto. In these pages nature and the city become tangled up together as Toronto and the Don define one another across two centuries."
Historical GIS Research in Canada
"…deeply informed by good historical scholarship and inspired by creative spatial thinking, this book could become the crossover text that HGIS has needed…. It could become an essential reader for historians of all kinds, in Canada and the United States and beyond, for how to think spatially about environmental and urban history."